Live One on One Training with Experienced Trainers
A key feature of the Decifer Simulation Software is the ability to save practice sessions including the target pattern, scan lines (with associated radargrams) and markings. The saved sessions may be sent to one of our trainers and used in live one on one training sessions to help trainees continue to learn even when they get "stuck".
Coaching is particularly useful between webinar sessions and while the trainee is working on the ongoing learning modules.
For more information on how our coaching session can help you, please feel free to contact us at coaching@decifergpr.com
Meet our Coaches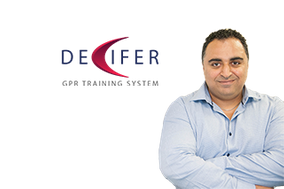 Bilal Filali
Bilal Filali PhD. Applied Science Sr GPR Technician عربي, Français, English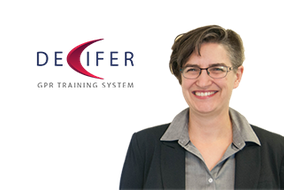 Ms. Valesca Schaefer
Valesca Schaefer Geologist Head Trainer 12 Years Concrete Scanning experience English, Deutsch